Two-Way Radios
Two-way radios are the quickest and cheapest way of staying in touch whether indoors or out, in the office or on the move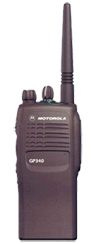 Communicating instantly saves you time and money and so whether you are using radios a few times a year or permanently We can provide you with the latest Motorola Radio Communications at a price to suit your budget.
Our hire stock includes a large number of two-way radios to ensure effective communication between Event Organisers, Stewards, Security, Service Providers, Emergency Services, etc.
We only use trusted equipment from leading manufacturers such as Motorola.
All of our radios operate on a multi-channel system to allow different types of users to talk to each other without interfering with other users.
As well as the radios themselves, we stock a range of accessories including single & multi-slot chargers, ear-pieces, belt clips, carrying cases and spare batteries. Audio Services are suppliers of radio communications systems. We always have plenty of radios available for long or short term  hire. They are ideal for all events, Point to point fixtures etc . We can supply Two-way Radios even at short notice, – contact us for a fast friendly service. We have a large hire stock of Radios available for hire, spare batteries are available as well as earpieces, and much more.